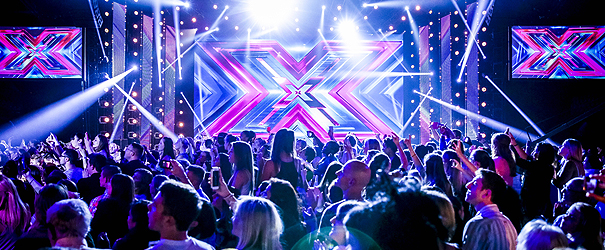 20 April 2015
Exclusive Nationwide Audition Ticket Waitlist Now Open...
What are you waiting for...get your hands on some of our exclusive FREE audience tickets and find yourself at one of the nationwide auditions with all the judges...but get ready, as YOU will become one of the judges!
Free tickets are limited so register right now...
Minimum Age 12+ All tickets are free of charge. Terms & Conditions Apply

February 8, 2015
Audition Tour now on!
The search is on again for Australia's next superstar - and it could be YOU!
From all walks of life, The X Factor creates mind-blowing acts that are ready to conquer the world. This time last year, Marlisa Punzalan was a schoolgirl with a dream of becoming a singing sensation. Following her smashing success on the show, her single Stand By You has now gone GOLD, and she has just released her self-titled debut album. Talk about a dream come true!
The best way to prove you've got the X Factor is to go to the open auditions, and with brand new regional dates added for the first time - Geraldton, Rockhampton, Mildura, what are you waiting for! Download an application form now.
Good luck, and we hope to see you at the Judges auditions!
Applause Store on Facebook