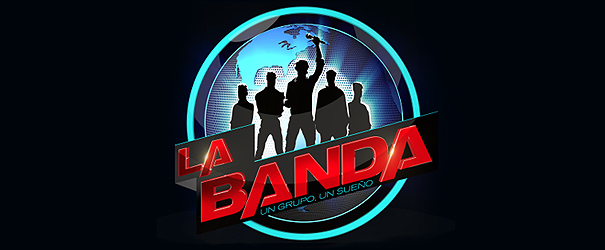 February 11 2016
Tú también tendrás la oportunidad de ser parte de La Banda 2
Empezamos la búsqueda de jóvenes talentosos que quieran ser parte de la segunda temporada del show musical. En esta ocasión invitamos a chicos y chicas de 14 años en adelante. Los participantes deben ensayar canciones conocidas, preferiblemente una en español y otra en inglés. Los géneros recomendados son pop, balada, rock, R&B y bachata. Las puertas abren a las 8 a.m. ¡Buena suerte!
REGISTRATE EN LABANDAOFICIAL.COM
Ciudades y fechas
Houston
Febrero 6
Westin Oaks at the Galleria
5011 Westheimer Rd, Houston, TX
Miami
Febrero 13
Blue Dolphin Studios
2520 NW 112 Avenue Miami, FL
Chicago
Febrero 20
JW Marriot Chicago
151 W Adams Street Chicago, IL 60603
Nueva York
Febrero 27
Westin New York Grand Central
212 East 42nd street, New York, NY
Los Ángeles
Marzo 5
Millenium Biltmore
506 S Grand Ave, Los Angeles, CA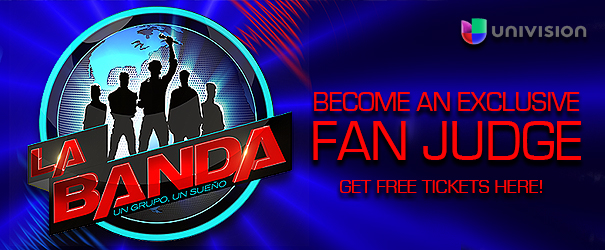 Aril 16 , 2015
Anunciamos que las invitaciones para ser nuestro juez exclusivo ya están disponibles
Estamos super contentos de anunciarles que ya puedes aplicar para ser un fan juez exclusivo y estár en primera fila en nuestro espectacular escenario en South Beach este próximo mes de Mayo
Simplemente registrate y te enviaremos mas información acerca de esta increíble oportunidad de compartir con Ricky Martin, Simon Cowell, Alejandra Espinoza y muchos mas!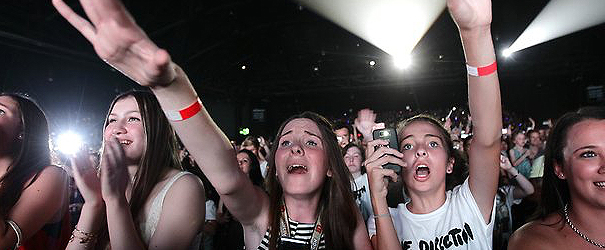 Aril 9 , 2015
Conviertete en juez oficial de los fans para las audiciones en vivo en Miami Beach este proximo mes de Mayo...
Tu voto determinara quien pasara a cantar frente a Ricky Martin y el resto de los jueces estrellas! Así que preparate y ven con tus amigas! Solicita tus tickets gratis, descarga la aplicación oficial de la banda y conviertete en una parte importante del show! Las fechas ya están disponibles en nuestra pagina web así que registrate ahora mismo!
Applause Store on Facebook
Coming Soon
Show title
La Banda Live Second Season
Univision
Location / studio
Location tbc - Miami, FL
Ticket age restriction
Minimum age limit 11+ Under 18's must be accompanied by an adult.
Login or register
Keep me informed - that way, as soon as dates and details are released you'll be the first to know.