Home
> Merchandise by Show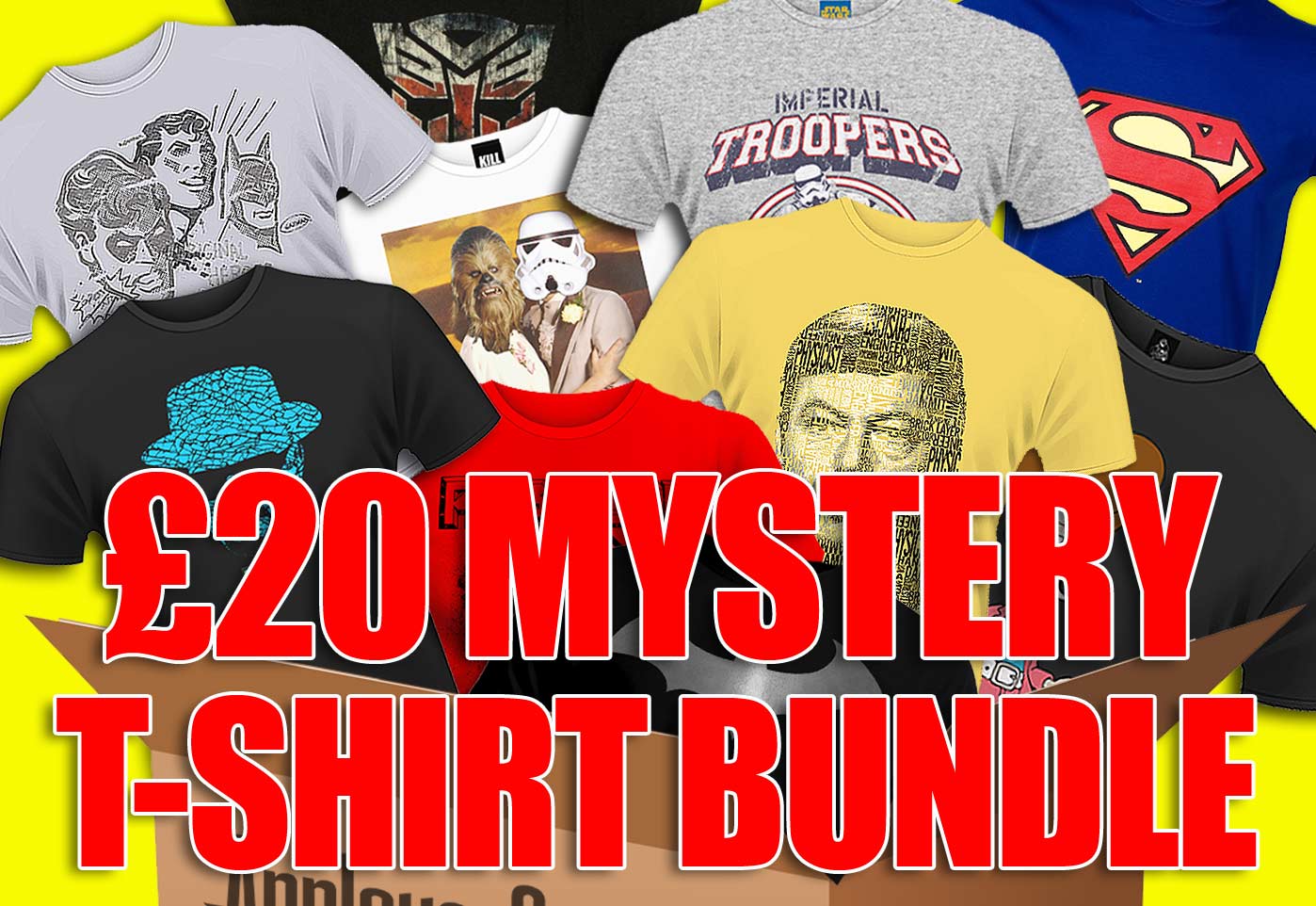 £20 Mystery T-Shirt Bundle
INCREDIBLE VALUE - 5 x T-Shirts for £20! RRP £75! - Just choose your T-Shirt size - and the rest is a MYSTERY!
FREE UK DELIVERY ON ORDERS OVER £40! - Why not buy 2?
£50 Mystery Bundle
Take advantage of our all NEW bundles! Bundles of goodies from your favourite TV shows and movies. All our bundles are amazing value for money - Each random bundle includes fully licensed merchandise! - Each £50 bundle will include at least 10 items including 2 x T-Shirts, Bags and more amazing licensed products.